Cortland, GenEon Partner to Roll Out Toxic-Free Cleaning in More Than 125 Communities
GenEon's ionized water solution cleans, sanitizes and disinfects with zero harmful chemicals
June 20, 2019
San Antonio, TX - (06/20/2019 10:00 AM CST) -Multifamily investment and management firm Cortland has partnered with ground-breaking cleaning and sanitizing products company GenEon to transition the vast majority of Cortland's communities to use only toxic-free cleaning products in common areas and when making apartment homes ready for move in.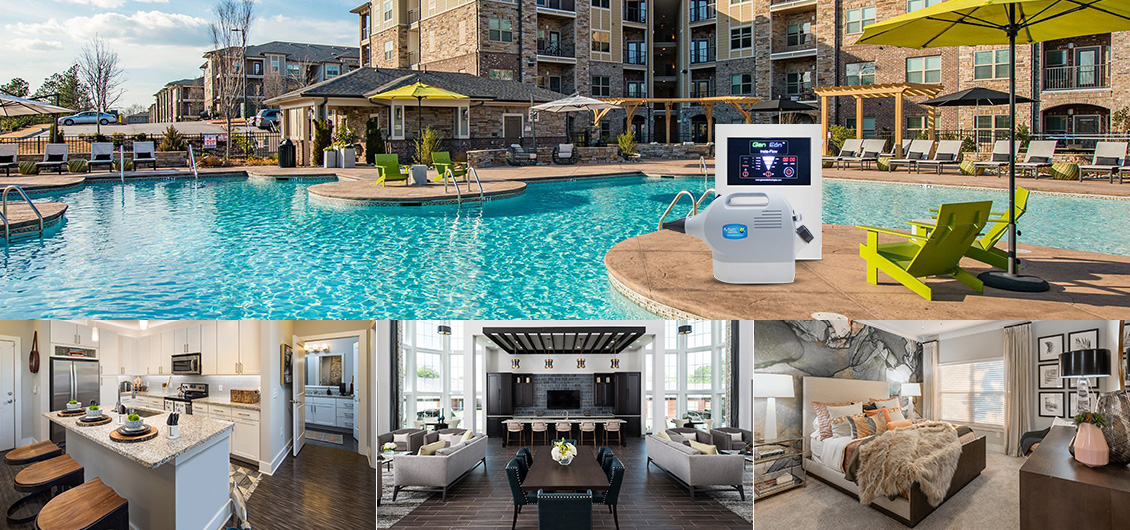 GenEon's cleaning solutions consist of nothing more than tap water and minerals electrolyzed within a small on-site generator. GenEon's solutions, which range from degreasers to sanitizers and all-purpose cleaners, are sustainable, non-toxic and safe for people, pets and plants.
"The health and environmental benefits of transitioning to non-toxic cleaning solutions for our residents – and Cortland service teams – are too powerful to ignore," Cortland Executive Vice President of Operations and Facilities Jonathan Tucker said. "The growing social consciousness around health and wellness includes carefully considering the products we choose to use in our homes. We know our residents care about these issues – transitioning to GenEon is another way we're seeking to improve the living experience we provide."
"Cortland is our first multifamily partner, and we're thrilled to help them shift the majority of their communities to safer, sustainable cleaning products," GenEon Vice President of Sales Larry Smith said. "Traditional cleaning products use toxic chemicals linked to adverse health effects, including asthma, allergies and cancer. We're passionate about our impact on health, and we're excited Cortland service associates, residents – and even residents' pets – will now be able to enjoy the benefits of GenEon."
Once the switch to GenEon is complete, Cortland communities included in the initial rollout will eliminate the use of traditional glass cleaners, bathroom cleaners, multi-purpose cleaners, oven cleaners, solvents and more. Any third-party vendors, such as carpet-cleaning companies, must use the community's GenEon products.
GenEon's products are also sustainable for Cortland's bottom line. Cortland believes communities with GenEon will significantly reduce their facilities costs.