Syd Williams
Co-Founder, VP of Client Services and Sales Operation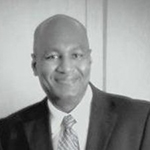 Syd Williams is the VP of Client Services and Sales Operations for GenEon Technologies Inc., an innovated Engineered Water Technology Company that provides compressive Chemical Free Cleaning programs to hospitality, Higher-Ed, K-12, healthcare, BSC and other industrial and commercial markets. Prior to joining GenEon Technologies, Syd held positions at American Express, Tennant Company and Activeion. At Tennant he served as a Product Manager, charged with revitalizing a struggling product line, which he did successfully. At Activeion Cleaning Solutions, he served in a variety of roles including Director of Client Services. In addition to his responsibilities at GenEon, Syd serves as a Director for the Power of Dreams, a Minneapolis-based non-profit, which he founded, that exposes homeless and underprivileged kids to the Arts and he also service on the board for a Minneapolis-based Montessori School Syd received an MBA from the University of St. Thomas and a bachelor's degree in Marketing and Mass Communications from the University of Minnesota, TC.
John Shanahan
Co-Founder, Vice President of Sales and Marketing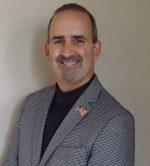 John Shanahan is the Vice President of Sales and Marketing for GenEon Technologies a Design, Development Company. GenEon Technologies provides a chemical free, non-Toxic alternative to traditional cleaning and sanitizing in the professional and consumer markets. John holds the patent to many of GenEon?s designs and is a part of the technical team that brought innovation to Blended Stream Patented Technology to eliminate harmful toxins from cleaning, sanitizing and disinfection. During his 28-year career in the environmental management industry, John has supported companies throughout all of North America, Saudi Arabia and Spain. Prior to launching GenEon Technologies John was part of the founding team of Activeion Cleaning Solutions, Tennant Corporation, Nilfisk Advance and Minuteman International. John resides in Northern California with his wife and has two children in the US Military actively serving in the US Navy and US Army.