Hospitality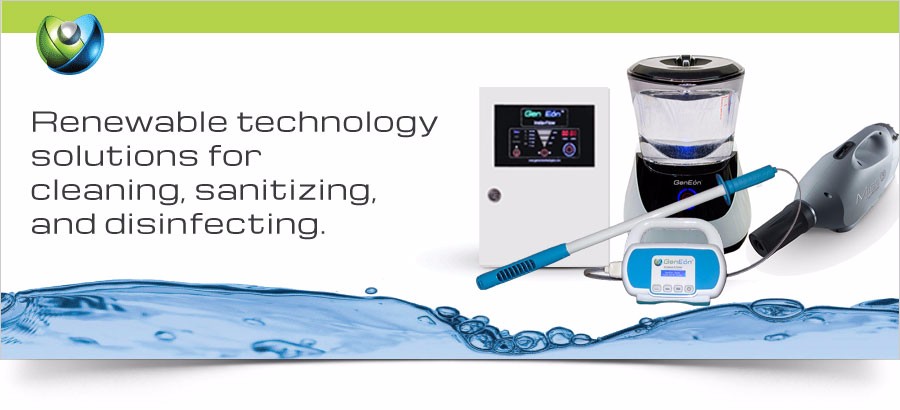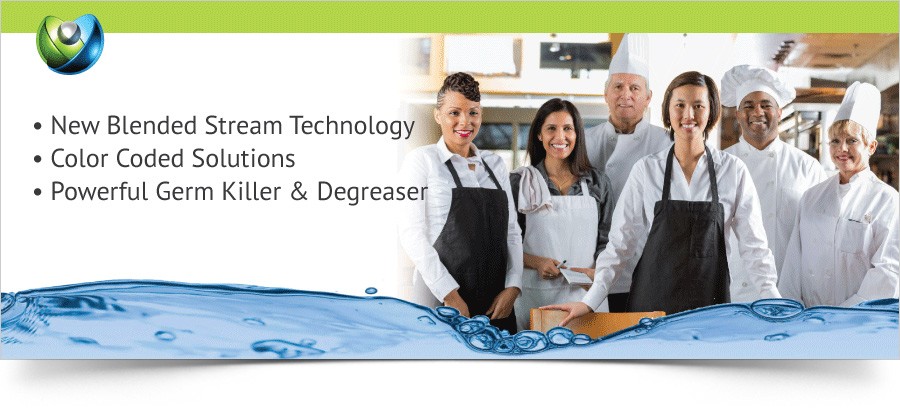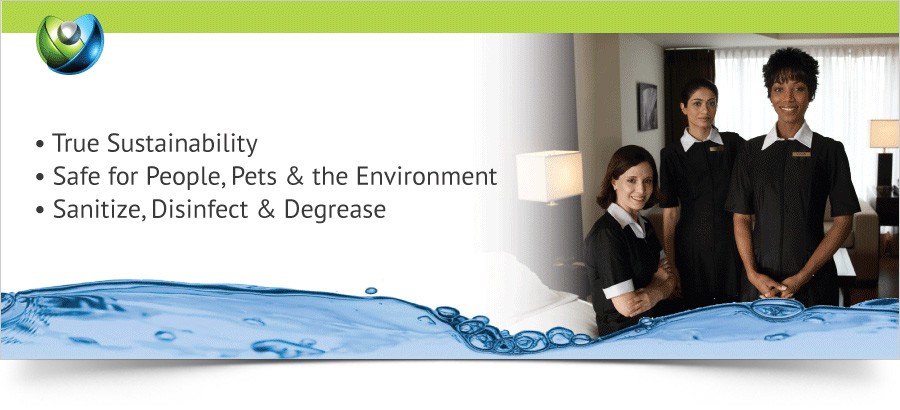 Dependable germ, spore, virus and bacteria killing power is essential in any cleaning or sanitizing product used in the hospitality or food service industries. Ensuring that all harmful germs are eliminated from a surface is crucial to sustaining a safe work environment for employees and for maintaining a positive reputation with customers who demand the highest in quality and safety standards. From window washing solutions to areas in direct contact with food, keeping surfaces clean, degreased and ready for use is essential for maximum productivity. This is also vital for efficient food preparation and exemplary customer service. Such varied work and high traffic areas often necessitate the use of products, not anymore, GenEon has the perfect solution.
GenEon products
and solutions offer safe, effective, and powerful cleaning products that meet all the needs demanded by your industry.
At GenEon we take our germ killing ability seriously. Laboratory tests in accordance with the AOAC protocols have determined that GenEon solutions kill greater than 99.999% of common germs in less than 30 seconds. This includes concerning bacteria like: Listeria, MRSA, Staph, VRE, Pseudomonas, Norovirus, Salmonella, E.coli O157:H7, Bacillus subtilis, Polio, Bacteriophage, and TB. Even though GenEon solutions are powerful enough to eliminate these harmful germs they are still safe for people and food products, as well as use on almost every surface. From window washing solutions to industrial kitchen and bathroom cleaners, our solutions give you a superior clean with no negative and dangerous side effects. Lack of exposure to harmful chemicals greatly reduces the risk of health problems being experienced by your employees and customers. This means more productive employees, more satisfied customers, and a more efficiently run business operation for you.
Restaurants, hotels, and other hospitality businesses are in need of high-quality cleaning supplies all around the world. We recognize this at GenEon and have adapted our products to eliminate the possibility of any communication barriers arising from the international presence of our company that may impact the safe or effective use of our products. Instead of all possible users needing to be instructed on the specific wording of our products in the already chaotic environment of a customer based hospitality business, GenEon solutions are color coded for easy use by anyone. This reduces the possibility of misuse or damage to any surfaces if an employee was to misread or misunderstand the wording of one of our cleaning supplies. Instead, our simple color coded system allows for straightforward communication to users everywhere so that less effort is needed to remember product names and more time can be spent on serving customers.
GenEon products are already the most cost effective cleaning option for any industry as they efficiently produce only the amount of solution that is needed on-site and without any wasted resources. In addition to this wallet-friendly technology, portable GenEon products allow for one unit to service the cleaning needs of a very large space and the portability of our products means there is no need for several wall mounted units in situations where saving money is a priority. More demanding environments, however, can take advantage of our efficient and easy to use system that allows for flexibility in its installation and offers maximum productivity where it is needed most.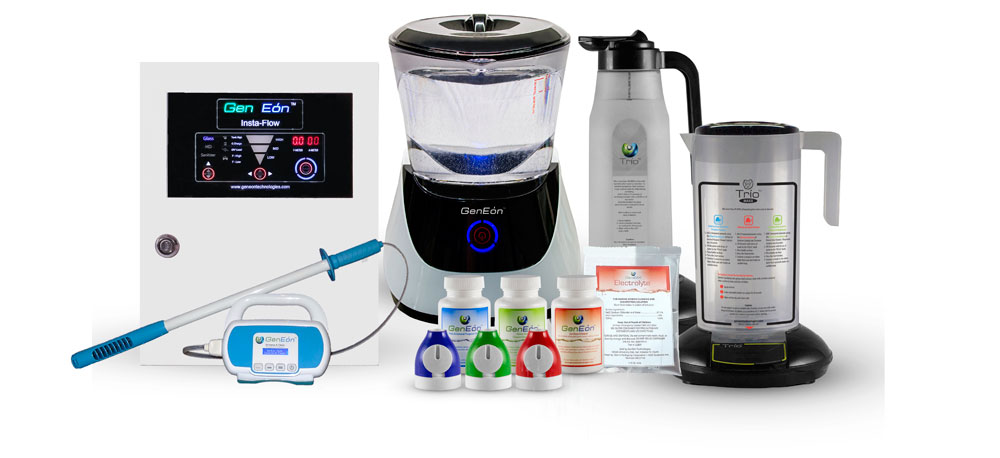 GenEon Field Test
While trying to get answers from the crew on how well the GenEon products have been working. I've been getting answers like, "It works well", "I like it", "It smells good". Nobody has been giving comparisons on how works compared to the chemicals that we have been using. I've been looking into things that will be difficult to clean and show the worth of the generated green chemicals from GenEon.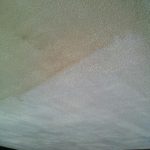 While at home I found the perfect testing grounds. A kitchen ceiling with grease from the stove, smoke from a wood burning fireplace, and smokers in the house.

I started by spraying the GenEon HD Degreaser directly on the ceiling, within seconds I watched the dirt, grease, and smoke emulsify in the liquid, and I was able to just wipe it away with a microfiber towel. It takes a lot to impress me when it comes to cleaning chemicals, I've been working with them most of my career, but this generated green chemical truly impressed me.

In the past, I've had to tape off all the wood, mix up some TSP put down tarps and clean the ceiling. Then I would have to seal the ceiling with primer, and paint a final coat, remove all tarps and tape.

Using the GenEon HD Degreaser saved me about two days of extra work and time. It took off all the dirt, grease, and smoke right down to the paint. When done the ceiling looked like it had just been painted.

This chemical reminds me of the chemical that I've used to clean acoustical tiles in the past without the harmful effects.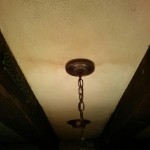 — Paul W. Bluege, ES Inventory Supervisor, Ho-Chunk Gaming