Healthcare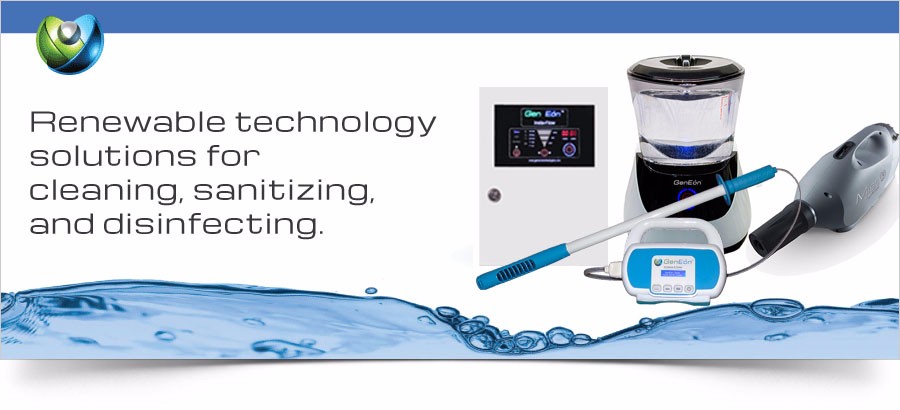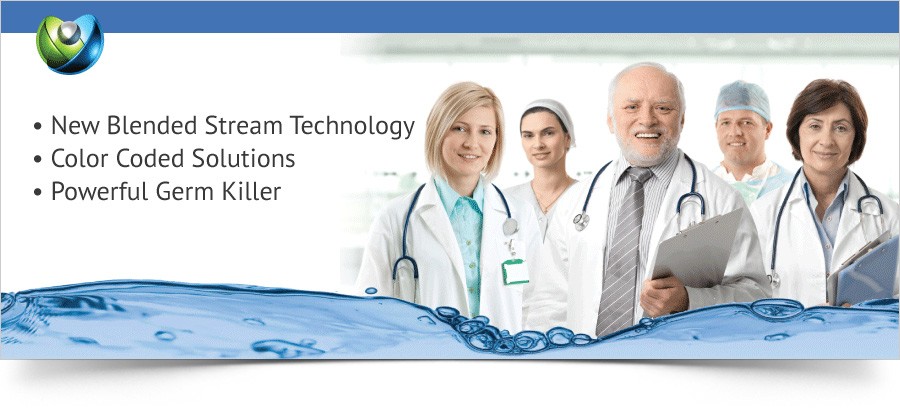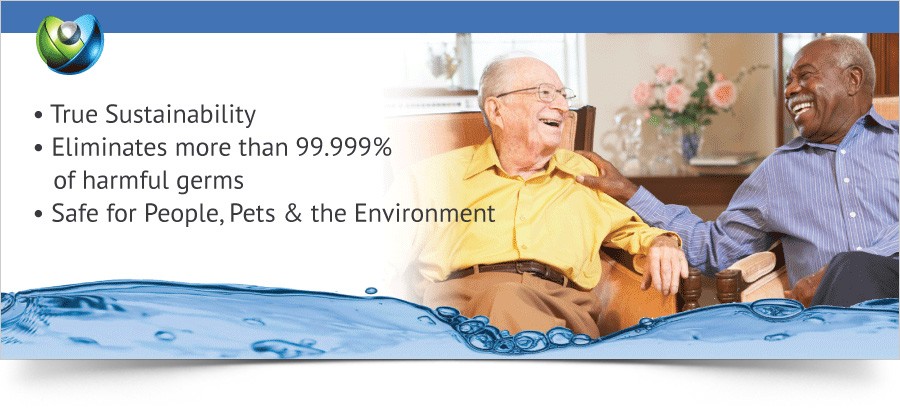 Reliable spore, virus and bacteria killing power is essential to any cleaning or sanitizing product used in the healthcare industry. Ensuring that all harmful germs are eliminated from a surface can mean the difference between life and death for a sick patient with a compromised immune system. For this reason it is understandable why healthcare professionals would hold their cleaning products to the highest possible standards and this is also why GenEon solutions' hospital grade disinfectants are the best option for any healthcare related cleaning or sanitation need.
At GenEon we take our germ killing ability seriously. Laboratory tests in accordance with the AOAC protocols have determined that GenEon solutions kill greater than 99.999% of common germs in less than 30 seconds. This includes healthcare concerning bacteria such as: Listeria, MRSA, Staph, VRE, Pseudomonas, Norovirus, Salmonella, and E.coli O157:H7, Bacillus subtilis, Polio, Bacteriophage, and TB. Even though GenEon solutions are powerful enough to eliminate these harmful germs they are still safe for people and for use on almost every surface. Lack of exposure to harmful chemicals greatly reduces the risk of health problems being experienced by workers and patients. This means more efficient work, healthier patients and environment.
Healthcare centers are in need of high quality cleaning supplies all around the world. We recognize this at GenEon and have adapted our products to eliminate the possibility of any communication barriers arising from the international presence of our business that may impact the safe or effective use of our products. Instead of all possible users needing to be instructed on the specific wording of our products in the already chaotic environment of a healthcare center, GenEon solutions are color coded for easy use by anyone. This reduces the possibility of misuse or damage to any surfaces if an employee was to misread or misunderstand the wording of one of our cleaning supplies. Instead, our simple color coded system allows for straightforward communication to users everywhere so that less effort is needed to remember product names and more time can be spent on patient care.
Electrolyze Water and Evidence of its Effectiveness in Healthcare.
GenEon products are already the most cost effective cleaning option for any industry as they efficiently produce only the amount of solution that is needed on-site and without any wasted resources. In addition to this wallet-friendly technology, portable GenEon products allow for one unit to service the cleaning needs of an entire school that may have a limited budget. The portability of these products means there is no need for several wall mounted units in situations where saving money is a priority. More demanding environments however can take advantage of the efficient and easy to use system that allows for flexibility in its installation and offers maximum productivity where it is needed most.
As a ex-10 year US Army Nurse with a background in Infection Control with USAMRIID, a JACHO/OSHA Officer for Tripler Army Medical Center for 6 of those 10 years, then 4 years of working at Pfizer Pharma, learning the ins and outs of diseases, viruses and bacteria. My journey into the Holistic filed and Back to Basics was a no brainier. Finding GenEon Technologies was by far one of the best finds of this age. The green chemical free cleaning devices are the best money can buy and they are so simple to operate even my Great Grandmother and her Lye Water would approve.
~Dennis Davis, Holistic Practitioner