Solutions from GenEon Technologies' innovative and portable Immerse-A-Clean allow users to generate the right solution for the job every time. The 'truly' flexible Immerse-A-Clean can be wall mounted, connected to your scrubber or extractor or even used in remote areas in places with no electrical or access to running water.
The Immerse-A-Clean generates solutions for cleaning, degreasing, sanitizing / disinfecting, carpet cleaning, or floor prep - without toxicity and without breaking the budget. The Immerse-A-Clean can truly be used anytime and anywhere whether it's connected to a power outlet or running off its internal battery.
One Device. All the Solutions
Portable, Handheld Electro-Chemical Activation / Electrolyzing Technology for Making Cleaning, Degreasing, Sanitizing, Disinfecting and Ionization Solutions On Demand.
Sell Sheet
Spec Sheet
View Video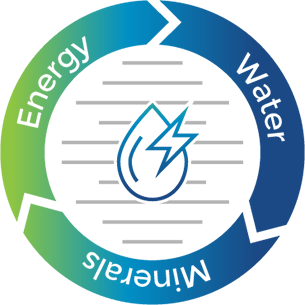 Proven Results
Why The Immerse-A-Clean™ Wand
Portable.
Does not require electrical or plumbing.
Truly sustainable cleaning.
Reduces cost.
Increases safety for staff and guests.
Sanitizing/Disinfecting Solutions will quickly and effectively destroy harmful germs.
Low to NO VOC.
Eliminates need for storing large amounts of chemicals.
Configurable for large volume users.
Where is it used?
GenEon's Immerse-A-Clean can support a wide variety of industries including:
Schools, Universities, Daycares, Janitorial, Environmental Service, Veterinary, Food Service, Medical/Healthcare, Commercial Food Production, Dairy Production, Hospitality/Lodging/Cruise Ships, and many more.
Its portability allows for use in areas with no electrical outlets or running water.
Innovative Solutions
How it Works
The Immerse-A-Wand™ simply, safely, and effectively provides all the solutions you need to clean, degrease, sanitize and disinfect the environments in which you live, work and play anytime, anywhere - even without a power outlet. The Immerse-A-Wand, can be plugged into a wall outlet, connected to the batteries of a scrubber or extractor, or use its own on board battery pack, thus allowing you the flexibility of making cleaning, degreasing, sanitizing, or disinfecting solution anytime or anywhere! GenEon's on-site production technology provides a competitive advantage in terms of product efficiency, eco-friendliness, and simplicity. Every aspect of GenEon's products benefits customers in unparalleled ways.
Glass & General Purpose
When the Glass and General Purpose Catalyst is activated it produces a cleaner that is effective as the leading Glass and GP Cleaners per TURI.
Heavy Duty All Purpose Cleaner
When GenEon's Heavy Duty All Purpose Cleaning Catalyst is activated it produces a cleaner that is effective against hard to clean spoilage per TURI.
Sanitizer/Disinfectant
When GenEon Sanitizing/Disinfecting Electrolyte is activated it produces a solution that is effective against a host of germs.
Carpet and Upholstery Cleaning
When GenEon's Carpet-Gen Catalyst is activated, it produces a solution that is effective at cleaning and restoring your carpet and upholstery appearance.
Deep Cleaning Floor Prep
When GenEon's Gen-Prep Catalyst is activated it produces a solution that is effective at deep cleaning and prepping for the refinishing of VCT floors.